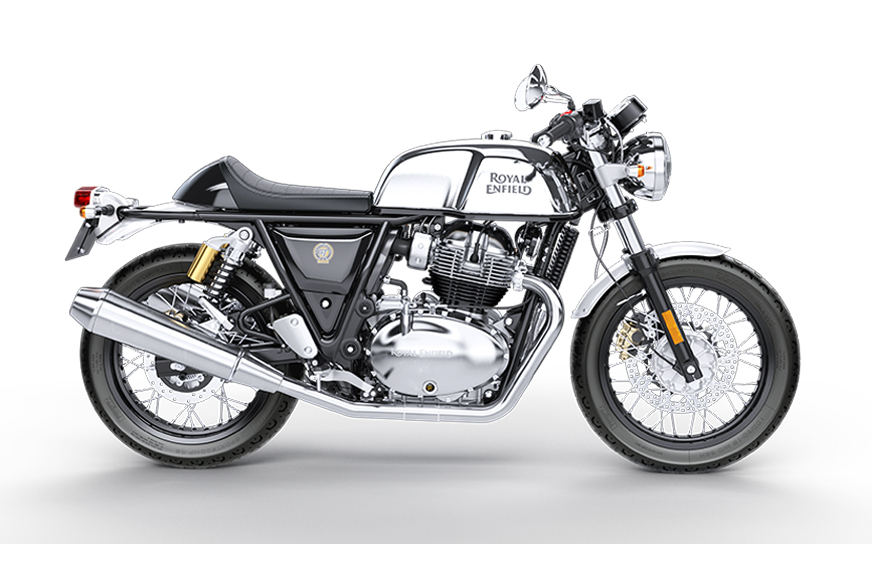 4th Dec 2018 7:00 am
Waiting periods for the Interceptor 650's and Continental GT 650's Custom and Special colour schemes stretches to April; Standard options available a little sooner.
Royal Enfield began accepting bookings for the highly anticipated 650 twins a little before their official launch. The bike maker put to rest a lot of speculation about the pricing, and did so with an absolute shocker. The 650 twins have a base pricing of Rs 2.50 lakh for the modern-retro Interceptor 650, and Rs 2.65 lakh for the cafe racer-styled Continental GT. The aggressive pricing has only increased interest in the bikes, and we've just gotten word from multiple dealers regarding their waiting periods. We also got a chance to ride both bikes, the Interceptor 650 and the Continental GT 650, at the launch event in Goa and they did not disappoint.
The Interceptor 650 is available in six colours. The 'Standard' colours – Orange Crush, Silver Spectre and Mark Three (metallic black) – cost Rs 2.50 lakh. And while the 'Custom' series, consisting of Ravishing Red (red and black combo) and Baker Express (white with red stripe), cost Rs 2.57 lakh, the 'Special' Glitter and Dust (chrome) costs Rs 2.70 lakh.
The Continental GT 650 gets five colour options. Here, the 'Standard' series consists of Black Magic (metallic black), and Ventura Blue (glossy blue) at Rs 2.65 lakh. Dr. Mayhem (metallic black and grey) and Ice Queen (metallic white) from the 'Custom' series are priced at Rs. 2.72 lakh, and the 'Special' colour Mister Clean (chrome) is available at Rs. 2.85 lakh (all prices, ex showroom).
Another stylistic change that the 'Custom' and 'Special' colours get is the blacked-out rims with the stainless steel spokes, giving the bike a classy, slightly beefier look. The Interceptor 650 in Glitter and Dust (chrome) does not get this change though and has a stainless-steel finish on the entire rim.
We've gotten word from multiple dealers that the 'Custom' and 'Special' colours are in most demand, pushing waiting periods to the end of March or early April, if you were to book yours today. The 'Standard' colour options, however, will be available a little sooner by the first couple of weeks in February.