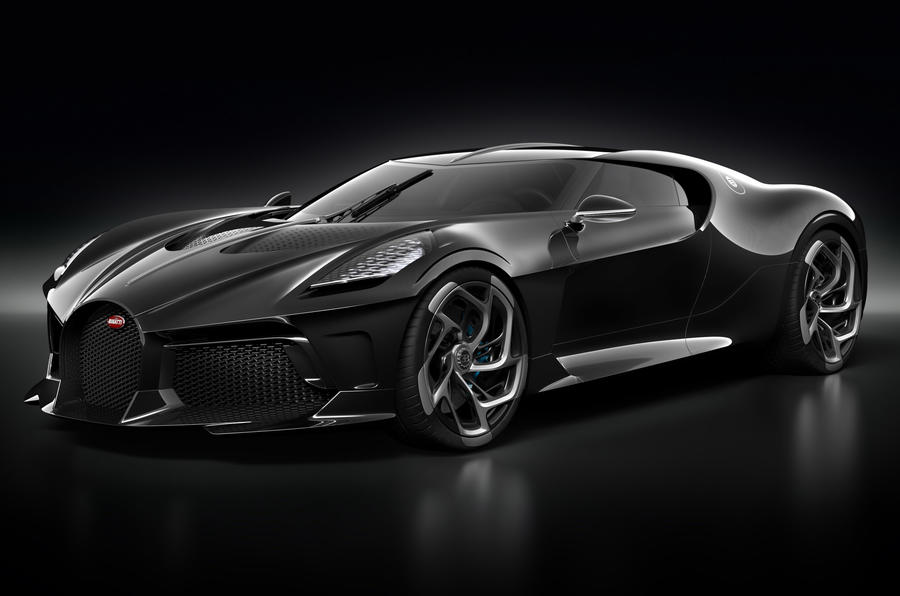 6th Mar 2019 8:01 am
The one-off hypercar pays homage to the Type 57 SC Atlantic; priced at about Rs 88 crore, the model has already been sold.
At the 2019 Geneva motor show, Bugatti has revealed the most expensive new car of all time – the 'La Voiture Noire', which is a one-off homage to Jean Bugatti's iconic Type 57 SC Atlantic.
Bugatti had released a number of teasers of the hypercar over the past few weeks in a series of videos highlighting the history and heritage of the original production Atlantics, only four of which were ever built. The build-up led to the official unveiling of the new car at this year's Geneva motor show.
The La Voiture Noire sports an aggressive styling at the front with a more pronounced grille than either the Veyron or the Chiron, while the headlights recede back above the wheel arches rather than being placed horizontally above the bumper, which now protrudes sharply.
While the styling isn't entirely reminiscent of the smooth coupe contours and elongated bonnet of the original Atlantic, the most definitive stylistic aspect has been retained; the dorsal seam running up along bonnet, between the windows and over the roof of the body (although the rivets have been left out).
At the rear, a continuous rear light runs along a grille-like back end, McLaren P1-style, with the Bugatti name illuminated in white below. All this sits above a bespoke exhaust set-up comprising six separate pipes running away from the car's 1500hp, 8.0-litre 16-cylinder engine. From the specs, it is likely to be the same engine used in the Chiron.
The Voiture Noire is priced at €11 million (approximately Rs 88 crore), making it the most expensive new car ever. However, the Voitre Noire has already been sold; Bugatti did not name the buyer, only saying that they are a 'Bugatti enthusiast'.
Also see: